Recently I tried out an old toner recipe together with photo friend Jens Bachem.
First, we prepared the two toner baths from scratch, but you can also buy prefabricated copper toner and blue toner. The strength of the effect depends on the toners used. Jens managed to get all the necessary ingredients and came over with an accurate fine balance and a suitcase full of chemicals.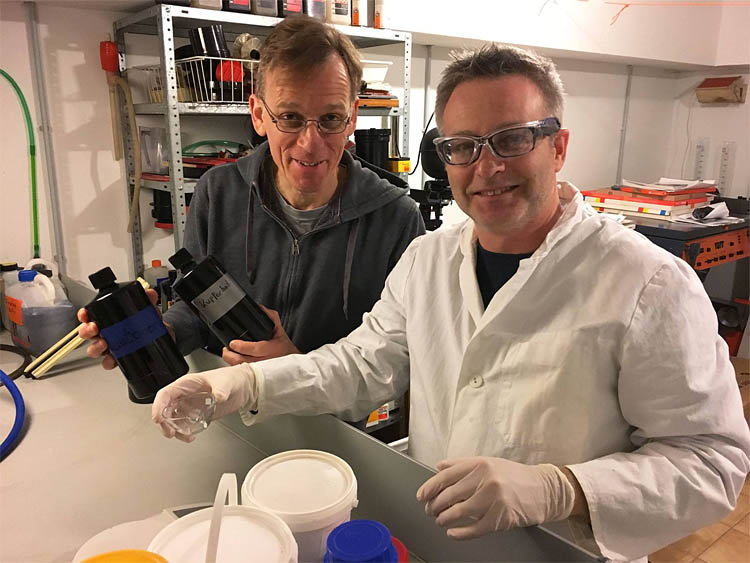 The bath consists of a copper toner and a blue toner, which we used in combination. The copper toner works very well alone - if you want to have copper-colored or sepia brown black-white prints you only need the copper toner in the bath. However, the blue toner contains components that attack the copper elements in the toned image and turn them into blue. However, this process happens only in the light. In the image depths the copper tone is retained and the result is a two-tone image, which in certain places acts like a "chemical solarization".
You can see how the effect arises here in our little video.
2-color toning of black and white prints
Here are two sample images from our toner experiment. The effect is certainly not suitable for all image motifs, but it gives some pictures a very abstracting effect.