Small churches alongside the Greek country roads.
In his project "God in Tin Cans" Dan Hummel shows pictures of the little churches on the streets of Greece.
What at first glance looks like old mailboxes or speed cameras proves after closer inspection to be small prayer houses. Popularly called "Proskinitaria" and decorated with small pictures of saints and candles, they once served as places of prayer for the farmers in remote regions. Today, they are usually memory locations of accident victims, or individuals that by luck just barely made it.
Their designs are endless: whether white, gray, blue or green, usually made of thin sheet metal, masonry or wood, with turrets or doors, the imagination sets the look. Amazing are sometimes the house "additions" that extend far into secular needs and even consist of opened Ouzo or Coca Cola bottles.
Due to the high accident rate in Greece the number of small churches on the roadsides is countless and therefore the number of possible motives for this photo series is almost infinite. It is precisely this diversity that the viewer finds in these photos, in which testimonies of Greek piety are presented from a distance and let the mind wander.
Captured in images, still maintained or already neglected, the small churches in Greece stand as places of remembrance at the roadside. Some of the small churches have not been cared for in a long time, and have themselves become victims of traffic accidents- rusted or burned - but are they really uninhabited?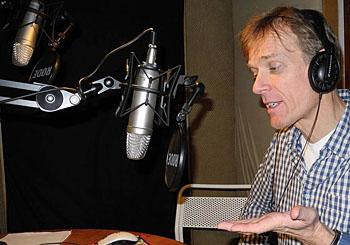 Radio contribution to the exhibition "God in tin cans" from Domradio, Köln (german) (MP3)
Radio interview about the exhibition "God in tin cans" - Part 1 (german) (MP3)
Radio interview about the exhibition "God in tin cans" - Part 2 (german) (MP3)